Events
Independent Publishers, A Worldwide View
Monday, May 13 15:00 - 16:15
Open to registered participants only
The event will be held in English
The Challenges, Changes and Advantages Facing Independent Publishers Today
Moderator: Richard Charkin (Founder, Mensch Publishing, US)
Sigrid Rausing (Editor, Granta Magazine and Publisher, Granta Books, UK)
Iftach Alony (Publisher, Afik and The Short Story Project, Israel)
Constanze Neumann (Publishing Director, Aufbau, Germany)
Emily Chuang (Publisher/Editor in Chief, Emily Publishing Company, Ltd., Taiwan)
Moritz Kirschner (Publisher, Verlag Antje Kunstmannm, Germany)
Supported by the German Federal Foreign Office.
In collaboration with the Frankfurter Buchmesse.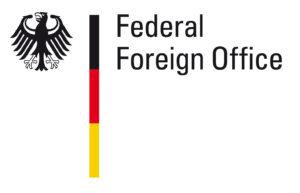 Richard Charkin

Richard Charkin is Founder and sole employee of Mensch Publishing. He is also currently President of Bloomsbury China and consultant to Bloomsbury Publishing Plc. He is a non-executive director of the Institute of Physics Publishing and Liverpool University Press. He is President of John Wisden, the Bible of cricket. He is a member of the international advisory board of the Frankfurt Book Fair and a member of the Council of the UK Publishers Association. He is President of the Book Society in London.

Sigrid Rausing

Sigrid Rausing is the Publisher of Granta Publications and the Editor of Granta Magazine. She has a PhD in Social Anthropology from University College London, and her first book, History, Memory and Identity in Post Soviet Estonia: the End of a Collective Farm, was published in 2004 by Oxford University Press. In 2015 her second book, Everything is Wonderful, was short-listed for the Royal Society of Literature Ondaatje Prize. Her third book, Mayhem, was published in 2017, and is forthcoming in a number of translations. It was short-listed for the Wellcome Prize in spring 2018. Photo: T Rausing

Iftach Alony

Iftach Alony, born 1955, is a writer, the founder and co- editor of The Short Story Project, and the head of Afik Publishing House of Israeli Literature. Alony has published two novels: Thief of Dreams (Yediot Sefarim, 2009) and Spare Parts (Afik, 2012); two poetry collections, as well as two short story collections. Alony was also the founder and co- editor of Block Magazine, a multi-disciplinary magazine. He was on the judging committee of the 2013 Haaretz short story competition. Alony created the project "Story from the Movies," broadcasted on Channel 2, and has produced various travel films for Telad Broadcasting Company. He also publishes his travel writing in various magazines.

Emily Chuang

Emily Chuang is the founder of EMILY AGENCY and EMILY PUBLISHING COMPANY LTD. She has attended international book fairs and writer festivals such as Jerusalem, Guadalajara, Sydney, Paris and Toronto. She has been working with the Taiwanese Ministry of Culture as the consultant of "Taipei Rights Workshop" and "Books From Taiwan" since 2013. Emily Publishing successfully created some international bestsellers in Taiwan, such as "I am Malala," "A Girl with Seven Names," and "Anne Frank: The Graphic Diary." Emily Publishing represented Taiwan at the 2018 Gourmand World Cookbook Awards and won first prize in the translation category for its Chinese edition of "Jerusalem."

Moritz Kirschner

Moritz Kirschner was born in Munich in 1978 and studied History, Philosophy and Comparative Literature in Berlin. During his university studies he already began working in publishing and after debating the idea, he decided to join Kunstmann around 12 years ago, the publishing house he grew up in, founded by his mother Antje Kunstmann in 1976. After working there as an editor for  8 years, acquiring  many types of books from political non-fiction, to literary fiction and art and kids books, he's now the Junior Publisher of one of Germany's prestigious independent publishing houses.