Events
Selling Books in The "New World"
Wednesday, May 15 09:30 - 11:00
Open to registered participants only
The event will be held in English
Author Discoverability, Influencers and Other Must-Knows for Today's Publishers
Moderator: Porter Anderson (Publishing Perspectives, US)
James Daunt (CEO, Waterstones, UK)
Judith Curr (President and Publisher, The HarperOne Group, US)
Navit Barel (Editorial Director for Hebrew Literature, Yedioth Books, Israel)
Juergen Boos (President/CEO, Frankfurter Buchmesse, Germany)
Sara Lloyd (Digital and Communications Director, Pan Macmillan UK)
Supported by the German Federal Foreign Office.
In collaboration with the Frankfurter Buchmesse.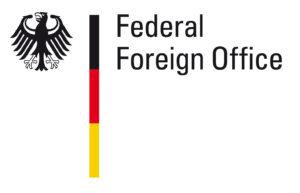 Porter Anderson

Porter Anderson (@Porter_Anderson ) BA, MA, MFA, has been named London Book Fair's inaugural International Trade Press Journalist, an honor in the fair's 2019 International Excellence Awards. Formerly with CNN, CNN.com and CNN International–as well as the Village Voice, the Dallas Times Herald, The Bookseller–he is Editor-in-Chief of Publishing Perspectives, founded and operated by Frankfurt Book Fair New York. PublishingPerspectives.com is the daily news medium for the international trade publishing industry. With Jane Friedman, Anderson also co-owns and co-produces The Hot Sheet, a private subscription newsletter of expert industry analysis written expressly for trade and independent authors.

James Daunt

James Daunt was appointed managing director of Waterstones, the UK's largest chain of specialist bookshops, in July 2011. Waterstones has 293 bookshops, including Foyles, Hatchards, Hodges Figgis and branches in Ireland, Brussels and Amsterdam. James founded his own independent bookshop, Daunt Books, in London in 1990, of which he remains the owner. Daunt Books now has 9 bookshops. photo: Jon Enoch

Judith Curr

Judith Curr is President and Publisher of the HarperOne Group, which includes the imprints HarperOne, Amistad, HarperCollins Español, and HarperVia. She is expanding the group's current editorial scope to include developing, marketing, and building fiction and non-fiction properties with global appeal for both the HarperCollins English and foreign language publishing programs. Prior to joining HarperCollins, Curr founded Atria Books in 2002, and was named President and Publisher of Atria Publishing Group in 2012, with responsibility for all its editorial, publishing, and marketing activities. She oversaw Atria's growth into a consistently successful and forward-thinking division with an array of imprints. A native of Australia, Curr has been an executive in American publishing since 1996.

Navit Barel

Navit Barel is a poet, a literary scholar and the head of the Hebrew Literature Department in Yedioth Books Publishing Company. Among her authors are: Prof. Yuli Tamir, Issac Bashevis Singer and Yoram Kaniuk. She is currently pursuing a PhD in literature.

Juergen Boos

Juergen Boos trained as a publisher at Herder Verlag in the early 1980s and has degrees in Marketing and Organizational Theory. He has held management positions at Droemer Knaur Verlag, Carl Hanser Verlag, Springer Science and Business Media and John Wiley & Sons. He became President and CEO of the Frankfurter Buchmesse GmbH in 2005. In 2013, he was awarded the Austrian Cross of Honour for Science and Art and in 2017 he received an honorary degree from the Ivane Javakhishvili Tbilisi State University. In 2018, he was conferred the cultural distinction of "Chevalier des Arts et des Lettres" at the French embassy in Berlin.

Sara Lloyd

Sara Lloyd is an experienced publishing and communications professional and Executive board director. She currently manages all marketing and communications for the consumer publisher, Pan Macmillan, responsible for a team of 40+ and a multi-million pound annual budget. Her career over the last 25 years has spanned newspaper, academic, reference, STM and consumer publishing. She has been selected as one of the Top 100 Most Influential People in Publishing by The Bookseller for the last nine years, was named Futurebook Leader of the Year in 2016, and is one of the "Futurebook 40", a list of the top 40 innovators across the publishing industry.