The Jerusalem Prize
Previous Winners
2017 - Norwegian author Karl Ove Knausgård
The Prize has been awarded to Mr. Knausgård by the Mayor of Jerusalem, Mr. Nir Barkat, in an official ceremony held at the YMCA hall, marking the opening of the 2017 Fair.
By unanimous decision, Knausgård was chosen by the prize's jury for many reasons-
"Over a period of nearly two decades, the writing of the Norwegian novelist Karl Ove Knausgård has become a literary sensation, a phenomenon in itself. First published in 1998, this critically acclaimed and immensely popular author has managed to provoke some powerful reactions and spur debates over pivotal issues: differences of interpretation; the boundaries of social discourse; the blurred line between fiction and autobiography; and the role of the family unit in collective and individual self-perception."
"Knausgård's best-known project is a series of six novels, originally published in Norwegian and translated into many languages, in which the author subjects his own life to an unflinching, profound, meticulous and comprehensive literary gaze. As readers throughout the world now know it's hard to look away."
"For his artful craft, for his challenge to accepted notions private and public, and above all for his elevation of the ordinary lives of ordinary people, we are honored to award Karl Ove Knausgård with the 2017 Jerusalem Prize."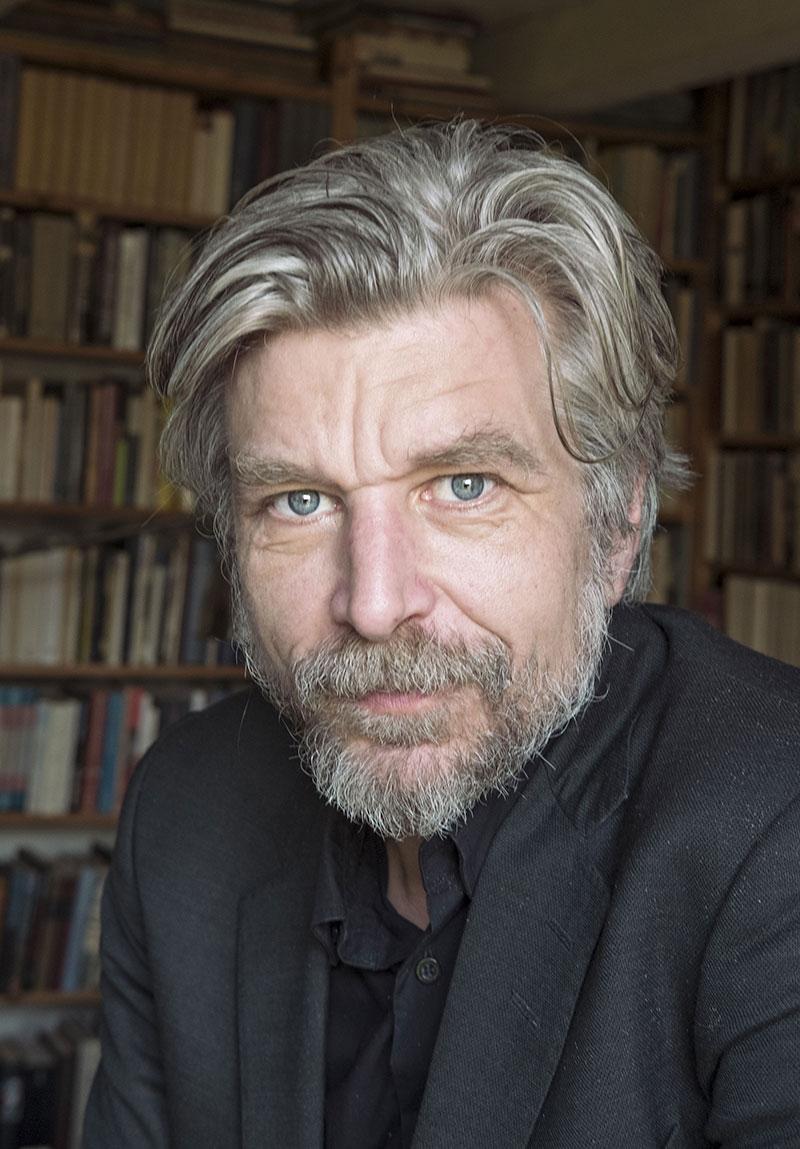 Photo by Thomas Waagstroem
2015 - Albanian author Ismail Kadare
Born in 1936, Ismail Kadare is Albania's best-known poet and novelist. His books have been translated into 30 different languages. In 2005 he was awarded the first Man Booker International Prize for 'a body of work written by an author who has had a truly global impact.'He is also the recipient of the 2009 Principe de Asturias de las Letras in Spain.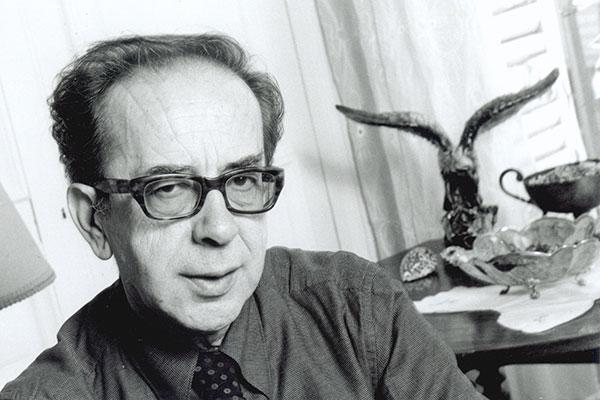 Photo © John Foley, Opale
2013 - Spanish Author Antonio Muñoz Molina
Molina does not hesitate to wander among different literary genres and subjects, such as historic and detective novels or fantasy. His works feature somber, melancholy characters, including anonymous or famous political exiles, refugees and displaced persons who have disappeared in Fascist prisons, the Soviet gulags and Nazi extermination camps. The sympathy that Molina expresses for exiles and those who are suffering, those hurt by historic revolutions, and the virtuoso literary expression he gives them, make him one of the most important authors of our time.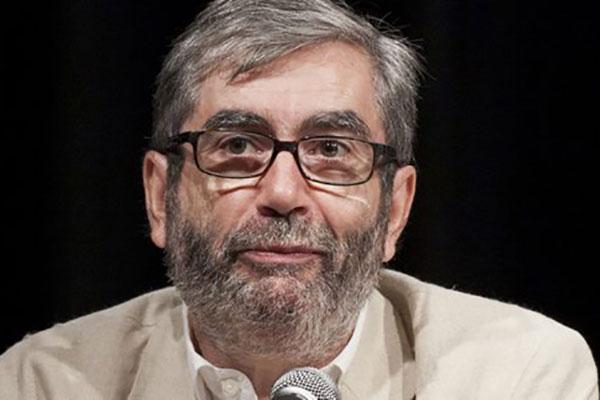 Photo by Antonio Koeln
2011 - British author Ian McEwan
Ian McEwan is regarded as one of the greatest British and world authors of the 20th century.  His characters struggle for the right to fulfill themselves and put their ideas into action, as well as for the right to an independent existence in a changing post-World War II Europe. His protagonists experience personal and social upheavals − crises that shatter not only their private worlds, but the Western world as a whole. McEwan's protagonists struggle for their right to give personal expression to their ideas, and to live according to those ideas in an environment of political and social turmoil.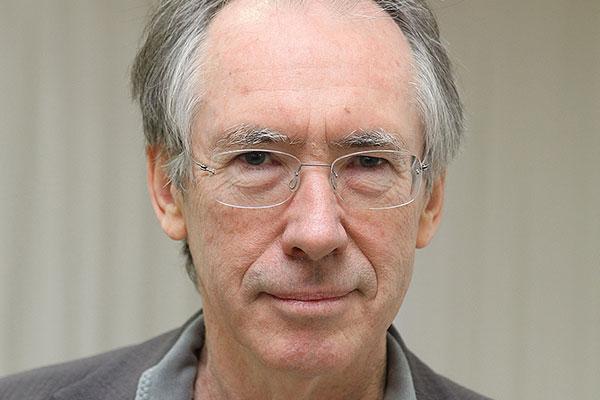 Photo by Dudi (David) Sa'ad
2009 - Japanese Author Haruki Murakami
From the Jury's Decision:
Murakami's minimalist and lucid prose style makes him a highly accessible writer, but the full complexity of his literary world is evident even as one begins to read him (…) one of the great world authors of our generation despite his native land's centrality to his creative work (…) In recognition of his love of people and his humanism, and out of esteem for his artistic achievements, it was unanimously decided to confer on Murakami the 2009 Jerusalem Prize.
More on Haruki Murakami:
 https://en.wikipedia.org/wiki/Haruki_Murakami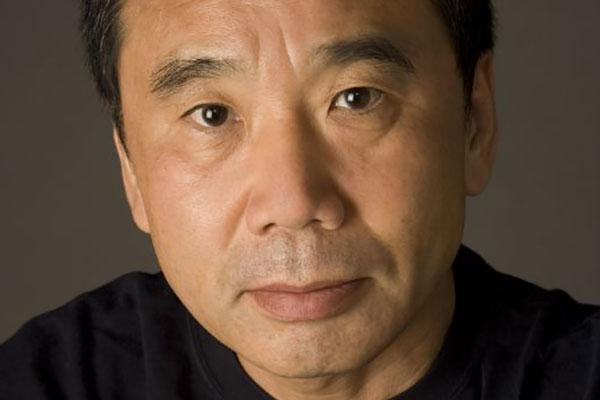 Photo by Elena Seibert
Earlier Years Winners
2007 – Leszek Kolakowski
2005 – Antonio Lobo Antunes
2003 – Arthur Miller
2001 – Susan Sontag
1999 – Don DeLillo
1997 – Jorge Sémprún
1995 – Mario Vargas Llosa
1993 – Stefan Heym
1991 – Zbiegniew Herbert
1989 – Ernesto Sabato
1987 – J. M. Coetsee
1985 – Milan Kundera
1983 – V. S. Naipaul
1981 – Graham Green
1979 – Sir Isaiah Berlin
1977 – Octavio Paz
1975 – Simone de Beauvoir
1973 – Eugene Ionesco
1971 – Jorge Luis Borges
1969 – Ignazio Silone
1967 – André Schwarz-Bart
1964 – Max Frisch
1963 – Bertrand Russell